June 6, 2018.
We now have a Smitty and Julija website with all the current info and concert dates!  CLICK HERE FOR SMITTY AND JULIJA WEBSITE
Welcome to smittywest.com, the official website of Ojai, California-based singer songwriters Smitty and Julija. Thank you for coming. You can also find us on facebook...just search for "Smitty West" and "Smitty and Julija"  Sign up on the mailing list to get once-per month newsletter and Euterpe Farms Concert Series invitations.>
November 2016
We mourn the death and celebrate the life of Leonard Cohen, an inspiration to our music. Watch for our tribute concerts in the the coming months.

___________________________________

November, 2015

Happy November dear friends!

We're very pleased that the new Smitty and Julija album, "Made In Ojai" is available for purchase!. We're planning a whole season of release events, but local folks in Southern California will have some opportunities to get it NOW and hear much of it at our upcoming shows…before the official release.
This Sunday, November 1st, we'll be having a "soft-release" at our regular weekly "Mellow Sundays" at The Vine in downtown Ojai, 6:30-8:30. We'll have a stack of CDs for pre-sale to our friends. Our bassist Dave will join us to make the sound that much richer. We'll be at The Vine every Sunday this month.
We'll have cds at all our upcoming gigs…waiting on our publisher to do the full worldwide release for physical CDs, online downloads, and streaming in the upcoming weeks. Following our Leonard Cohen tribute album, we're happy to be able to follow with this collection of original songs fans for the folks in faraway lands.
If you're supporters of the Ojai Montessori School, we're performing at the grand piano at the Taft Estate on Saturday, November 7th for their Harvest Moon Affair fundraiser. http://montessorischoolofojai.org
We've been invited back to support the incomparable Ojai Music Festival by performing at their annual Holdiay Home Look-In. This is a cool popular event in Ojai where you can get access to several of the beautiful homes and estates, and support the Music Festival at the same time. We're at "Rancho Sunset" on Ojai Santa Paula Rd. for two performances, Saturday 11/14 11am-1pm, and then again Sunday the 15th at 11:30-1pm. http://www.ojaifestival.org/holiday-home-look-in/
Smitty is the principal pianist for the Ventura Jazz Orchestra big band, and on December 4th, Julija will be the guest vocalist at the annual holiday show! 19 piece orchestra and you'll dance till you drop! We've been rehearsing weekly, and it's so cool to hear Julija in front of that big sound. We'll sing a couple duets as well…Baby It's Cold Outside, and I Won't Dance. Poinsetta Pavilion in Ventura on 12/4 at 8pm. $15. http://theventurajazzorchestra.com/
 

Love you guys!

 

Smitty and Julija

 

------------------------------------------------------- 

 

October, 2015.  New Smitty and Julija Album coming soon...It's called "Made In Ojai" and is 14 original songs. Ten of them we wrote, and four are from our friends in our support group, Ojai Songwriters Anonymous. It'll be ready for Christmas for sure!

Check out the calendar for upcoming shows!

 

Here's pics from the Smitty and Julija concert on April 12th at OYES Theater.

 

Happy 2014....

Smitty will be staying close to home in Socal for the winter season, and performing a variety of venues. New on his plate is the very cool 18-piece Ventura Jazz orchestra....old fashioned swing dance big band merriment!  Check the calendar for shows.

Smitty and Julija now in our 7th year at Il Giardino Restaurant!  Every Friday for dinner.

Look for a new lineup of live music at Smitty's Euterpe Farms, starting soon.  That's homegrown native plants and music in Ojai, California, presented by the talented songwriters from Ojai Songwriters Anonymous.  Watch the calendar for details.

In the studio, Smitty and Julija are working on their Ojai Songwriters album....a collection of songs by their favorite Ojai songwriters, including Mark Solomon, Robert Shelor, Doc Murdock, Julija, and Smitty, of course!

Winter 2013....

I'm really happy with the sales of the Smitty and Julija album, especially our international electronic sales through all the various outlets: iTunes, Spotify, Amazon, etc...We've added accordion to some of our live performances...don't want to miss it!

All the other ventures are going strong. Three Amigos...my collaboration with bassist Dave Hutchison, and guitarist Lynn Mullins. Three part harmonies, and both originals and some not-so often heard covers.

Rockin' It Old School, the seniors chorus led by Julija, has been the hottest ticket in town. We just finished our debut concert, "Long Strange Trip", a Grateful Dead tribute...at Ojai Day. We immediately booked three more shows!

Ojai Songwriters Anonymous has had a great year with lots of recording, shows, and gatherings here at Euterpe Farms. 

Love all you guys... I'm not gonna stop. OK?

Spring 2013......There's a new Smitty and Julija page on Facebook...great place to stay in touch with Smitty's favorite duo! We've been very pleased with our music sales, particularly internationally, where there is a big Leonard Cohen fan bas.

Currently Smitty is working with Julija to produce an album collection of songs written by Ojai Songwriters. Release is expected this summer.

Lots of live music and events coming up. Stay in touch here or on facebook!

Oh yeah....the most popular pate here...Constance the Barn Owl...the live cam is being worked on...she has a new boyfriend.  Stay tuned!

_________________________________________________________________________________

 

Happy Holidays! Here's your holiday greeting cards from Smitty...solo piano (top one) and Silent Night with Julija under it!
____________________________________________________________
Smitty and Julija's New Music Video, The Letters 
________________________________________________________________________________________________________________________
June, 2012
Lots of good music happening this summer. Festivals, concerts at the farm, recording, writing. The most popular thing, though...is the live streaming camera in my barn owl house! Just visit my blog to see.
Love you guys.
_____________________________
March 2012
I'm SO happy to announce the release of Smitty and Julija, "To Leonard With Love, Seven Songs From Leonard Cohen."
This album is available on cd or download HERE:
Smitty News Calendar June and July are party months! Smitty is performing at a bunch of private events, here in SoCal and on the East Coast. One that is open to the public is the Ojai Film Festival Chili Cookoff fundraiser on June 26th. Smitty will be one of the celebrity chili chefs, so he is busy in the kitchen experimenting. He's wondering…."can you make chili with donuts (Smitty's favorite food?)" "Service Above Self" On July 1st, Smitty will take office as the President of the Rotary Club of Ojai. If you didn't know, Rotary is the largest non-governmental service organization in the world, and has a presence in almost every country in the world. They do great humanitarian and community service work. The Ojai Rotary gives away almost $100,000 per year in the local community for scholarships, education, youth programs, and charity support. www.rotary.org In The Studio It's a busy recording month. Smitty and Julija are collaborating on some songwriting, including a hip-hop dance tune called "Zip Me Up." "Persistent Vegetative State Blues" And…saving the best for last…..IT'S SMITTY'S NEW RELEASE. We thought it would be best to introduce this song by reprinting the following story…. Smitty was recently interviewed by noted music journalist Ava Smith. They discussed his newly completed recording of his first commercial blues composition, "Persistent Vegetative State Blues." Read the interview by clicking on PRESS/REVIEWS on the left menu bar. HEAR AND DOWNLOAD THE SONG FOR FREE....click on MUSIC over there on the left. ____________________________________________________ April/May 2009 Hear Smitty In the Upcoming Weeks The days are longer, and the nights are divine…returning for some music under the stars at the courtyard of the Il Giardino Restaurant, Smitty will be performing with the lovely Julija Zonic for three Saturday engagements, starting this week on April 25th. It's a new show with great new covers of international artists like Nick Cave, Coldplay and Robert Plant. You can catch future performances on Saturdays May 16th and 23rd. All show times are 7:30pm. Smitty's heading to Europe in June, so catch him in Ojai while you can. All shows are FREE, but you should call ahead for a reservation if you want to chomp on the best Italian grub in town. Smitty's favorite is the Chicken Chipotle and the Fettuccini Alfredo with scallops and shrimp! Smitty Is an "Ojai Living Treasure" Smitty is honored to be named as a Living Treasure. This honor was recognized by resolution of the Ojai City Council, and awarded on April 21st. From the Living Treasures website, www.rcolt.org : …Ojai Living Treasures is an organization that recognizes individuals in the community and supports them in their commitment to be of service to others. They are members of our community whose presence inspires inner peace and vitality in those around them. Each March through a community-wide nomination process, individuals are recommended to serve as Living Treasures. If they accept the title, their commitment is to be available for contact by their community via the Active Directory on this website and other means of publicity for one year. Godspell It's hard to believe it's been 38 years since the Broadway release of Godspell. Smitty will be leading the orchestra in this rockin' and rollin' spiritual piece for Villanova Prep's production, directed by Tracey Williams. Shows are May 2nd and 3rd. "Home Grown Talent Show Under The Oaks" Saturday, May 30 at 2:00pm. For the third year, the Ojai Concert Series is presenting a show of local musical talent. This years' production will be an afternoon affair at the beautiful Dancing Oaks Ranch. Smitty is once again helping put the talent together. For more information, www.ojaiconcertseries.com or to audition for a performance roll, smitty@smittywest.com. Tune Your Piano with Smitty Did you know that Smitty LOVES pianos, and can put yours back in tiptop shape. Just give drop him an email smitty@smittywest.com and he'll be right over with his little black bag. As a bonus, he plays his song "My Piano" from the CD Your World at the conclusion to check everything out! In The Studio Smitty is working at Cabin Trax Studios this month recording some new original songs, including a hilarious song called "Persistent Vegetative State Blues." This one features Don Cardinali on blues guitar and harmonica. He's also tracking and mixing some of Julija's original songs at his Euterpe Studios in Ojai, including a new dance song that they collaborated on. Other places you'll catch Smitty in May: Memorial Day, Monday May 25th at noon at The Gables of Ojai cookout. FREE For the spiritually moved: Every Sunday at 9:00am at the Lutheran Church of Our Redeemer Every Sunday at 5:30pm at St. Mary Magdalen Church in Camarillo Remember to check www.smittywest.com to get all of Smitty's up-to-date appearance information. ____________________________________________________ March 2009 And the award goes to.......Smitty! MAVRIC award for "Lady Of The Aisle." 2008 Song Of The Year, Comedy. Earlier, you heard that Smitty was nominated for three independent music awards from the MAVRIC organization. On the evening of February 22nd, in front of a packed Thousand Oaks Civic Center, Smitty brought home the MAVRIC for his comedy song Lady of the Aisle. Smitty talks about the song in the liner notes from Your World.... I spent a big hunk of my adult life doing the corporate thing, riding around in airplanes to go to too many meetings. I always felt a little sorry for the flight attendants. (who have to do the same thankless shtick countless times for a bunch of bored sardines. I tried to pay attention to their announcements at least half the time, and got to where I could say it all in my sleep. "Please return your seat backs and tray tables to their full, upright, and locked positions" was one of my favorites. Who would ever say that anywhere else in the world? "We will come about the cabin to collect your service items?" The only place they have "service items" is on airplanes. Well, chuck down a couple Margaritas and the flight attendant…my Lady of the Aisle…starts to look mighty cute, and hence this slightly reggae fantasy about love lost on a "tropical" aisle.... Smitty recalls the moment of his award: "The night of the awards, I was sitting there with Betsy in my tux with this hall full of crazy cheering musicians and fans, and I started going over an award speech in my head in case I won. Many of the winners were saying some cool stuff, so I didn't want to sound like a doofus. Of my three nominations, I sort of thought that if I had a chance, it would be for "Sandman," because that's the song I seem to get the most recognition for...it's a real crossover....rock, metal, foreign, humanitarian cause (landmines), the Middle-East, etc. So I'm preparing an acceptance speech where I'm going for the "move the audience to tears" bit....I'm going to talk about landmine victims and human understanding...but the Foreign Music category goes by and they awarded it to Vida Espia. There were lots of Latino songs in the category and it made sense. So I don't win, so I'm a little sad, especially because I really had a tear-jerker acceptance speech ready. But, "Comedy Song of the Year" came immediately after that, and before I knew it, the presenter...some comedian from LA, who's doing a gag with his pants falling down...announces "Smitty West!" I go running up there with all this serious stuff in my head thinking, "Oh crap, now I have to say something funny!" Well I was saved because they were playing "Lady" as I came to the stage, and as I take the award, the punch line of the first verse, "...a damn beer costs five dollars..." and everyone laughs and the comedian guy pulls up his pants again, and the moment was saved. I mumbled something about how great everyone in Ojai is, thanked some people, and before I knew it I was kissing the pretty lady and was whisked backstage for pictures and brownies." If you don't have the CD, you can listen to full-length Lady Of The Aisle here: http://smittywest.com/music-group-2.html and, of course, buy the CD here: http://cdbaby.com/cd/smittywest. Remember, the CD has a 14-page color booklet with all the lyrics and song backgrounds written by Smitty. See pictures of Smitty at the awards ceremony here: http://www.4shared.com/dir/13325014/a8c82e36/MAVRIC_awards.html See all the MAVRIC award winners here: http://www.mavric-awards.com/2008.html -------------------------------------------------------------------------------- Legacy Of Hope Golf Tournament ...benefitting landmine victims Smitty is happy to be participating in this year's Legacy of Hope Golf Tournament and Banquet. This fund-raiser, sponsored by two prominent international anti-landmine groups, will be held at the Ojai Valley Inn on Monday, March 9th. This event will be attended and supported by prominent dignitaries, ambassadors, professional golfers, celebrities and politicians from around the world. Last year, this event raised awareness and funds…enough to send 12 mine-detection dogs to the nation of Lebanon. This year, the proceeds will support demining and humanitarian victim assistance in Afghanistan and the Balkan States (former Yugoslavian countries of Bosnia-Herzegovina, and Croatia.) Smitty will be performing...for only the second time in public...his mine action-commissioned song "The Apple Tree Stands and Waits" at the evening banquet. He's also performing with Julija Zonic for the evening's cocktail party entertainment. There's still a few tickets for golf and dinner left. It's about $225 per head…and for a good cause. More info here: www.mligolf.org -------------------------------------------------------------------------------- St. Patrick Day Smitty will be dusting off some old Irish Ballads (yes, he'll do Danny Boy!) at a free show courtesy of, and at, The Gables of Ojai on March 17th at 3:30pm. With Julija! -------------------------------------------------------------------------------- Happy Mardi Gras! Smitty and his glamorous wife, Betsy reigned supreme over the Ojai Mardi Gras last week as King Helios and Queen Selena, Greek gods of the Sun and Moon. This, artsy-fartsy, barely-tasteful affair enters it's 20th year of celebration in Ojai. We pride ourselves in letting our hair down in Ojai, and this event takes our hair to new lows! If you can't see the image above, or to see more pictures click here: http://www.4shared.com/dir/13324643/f7ea5407/Mardi_Gras.html -------------------------------------------------------------------------------- Smitty on Facebook Smitty is now...and for as long as he can stand it...active on Facbook. If you are a member, just search for Smitty West and you'll find him. If you're not a facebook member and want to see what it's all about: www.facebook.com It's free (and uses up ALL your free time!) -------------------------------------------------------------------------------- see ya next month! Smitty_____________________________________________________________________ February 14th Happy Valentine's Day, Lovers! It's a busy week for Smitty Next Saturday is Mardi Gras and Smitty is the King! It's gonna be a sell-out, so get your tickets NOW. Scroll down for details on the official Mardi Gras Poster. And next Sunday is the MAVRIC awards at the Thousand Oaks Civic center. Come cheer for Smitty and other Ventura County music nominees...tux and beautiful gowns are the costume de rigeur! Details below. Smitty is now playing the beautiful German Schimmel grand piano as accompanist for the St. Mary Magdalen Choir in Camarillo. It's a praiseworthy sound, for sure...every Sunday at 5:30pm.CLICK HERE ___________________________________________________ January 17, 2009 Mavric Week As part of the MAVRIC awards celebration, the MAVRIC organization is presenting "MAVRIC Week, " seventeen events in 10 days presenting the MAVRIC award nominees in various venues throughout Ventura County. Admission is free at all venues! Come hear Smitty West at the MAVRIC week concert for Folk music, to be held at Café Bella in Ventura on Sunday, January 25 at 2pm. Smitty's song "Sequoia" was nominated for Song of the Year: Folk. More details on the calendar page. Check out the MAVRIC awards website for all the venues and genres during MAVRIC week. And to be present at the big MAVRIC awards night….you gotta have a ticket which you can buy here: www.MySpace.com/MAVRICawards. The show is Sunday night, February 22nd. ____________________________________________________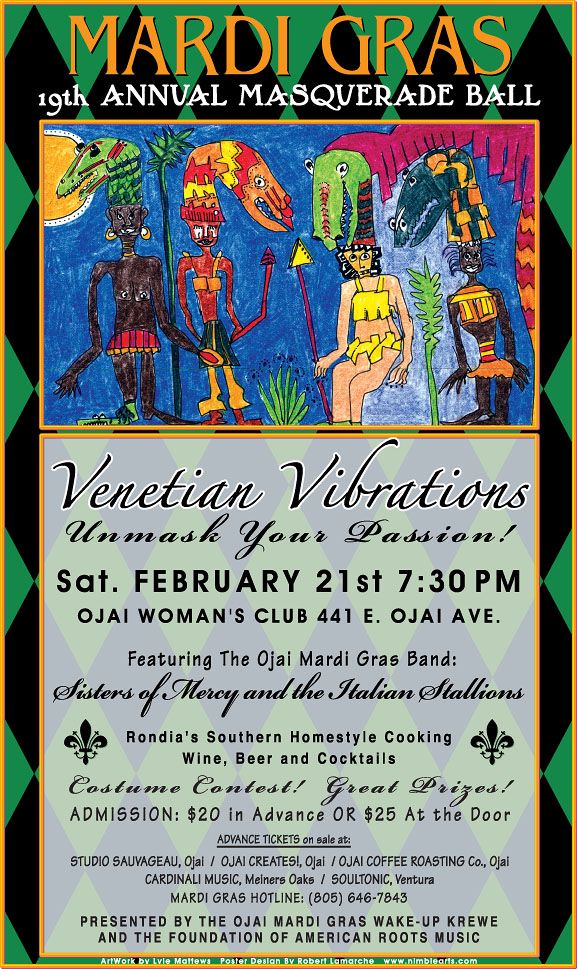 January 7, 2009 Happy New Year! My songwriter friend Laurie Hope just released two CDs. (www.cdbaby.com/cd/lauriehope) Somehow she got me to sing this "bathroomey" song called "Citation." Her son Joshua wrote the lyrics...a story about getting a ticket for urinating in public. Something earthy and primeval attracted me to the song...perhaps it was the intrigue of the endless possible rhymes to the word "urination," or maybe it was the $5 she paid me to sing it. Whatever...with her permission, here it is: CLICK HERE AND CHOOSE CITATION MP3 ON MY MUSIC PAGE ____________________________________________________ December 25th, MERRY CHRISTMAS! Nice story on me and my friends in Ojai Songwriters Anonymous in this week's Ventura County Reporter. Click on "PRESS" over there on the left, or here's a direct link:CLICK HERE ____________________________________________________ December 20, 2009 SMITTY WEST—3 SONGS NOMINATED FOR MAVRIC MUSIC AWARD I returned from a wonderful tour of the beautiful country of Lebanon to hear that three of my songs had been nominated for the 2008 MAVRIC awards. In case you haven't heard of them, MAVRIC awards "Music Awards for Ventura and Independent Creations" recognize Ventura County creative music talent in an awards ceremony held at the Thousand Oaks Civic Center. This year's awards night is Sunday, February 22nd, 2009. Online voting counts for 20% of the selection process, so PLEASE GO TAKE A LISTEN HERE and vote for whomever you think deserves it!  The Smitty West songs nominated from over 1500 songs reviewed and 139 artists: Lady Of The Aisle Song of the Year: Comedy/Humor (category SOY08) Sequoia Song of the Year: Folk (SOY13) Sandman Song of the Year: Foreign (SOY14) Again, to vote, click HERE You can only vote once and you'll be sent a confirmation email that you need to respond to in order for your vote to count. You can also buy a ticket to the awards ceremony….you know I'll be there! ____________________________________________________ December, 2008 Lebanon Betsy and I just returned from Lebanon where we joined a delegation of supporters of landmine action on a tour of this wonderful, but war-torn nation. Never have I experienced hospitality like the Lebanese can dish out. I posted a couple picturesHERE and a LOT of picturesHERE ____________________________________________________ Ojai Mardi Gras It's been over 12 years since we left sensual New Orleans for beautiful Ojai. We miss the beautiful people and culture, but we're sure glad that we got out before the storm. Well, we'll be taking part in a bit of a homecoming as Betsy and I were just chosen King and Queen of this Year's Ojai Mardi Gras! Please join us on Saturday, February 21st at the Ojai Woman's Club. This is, without a doubt, the most rip-roaring, eye-popping, toe-tappin', skin showin', let loosin' party outside of the Bayou State. We're honored to receive news of our pending coronation, and hope you will be there with the proper attitude and of course, en masque! ____________________________________________________ Fred Schmitt Benefit VENTURA COUNTY MUSICIAN FRED SCHMITT SURVIVES NEAR-FATAL MOTORCYCLE ACCIDENT. BENEFIT AT THE OJAI DEER LODGE ON SUNDAY, DECEMBER 21. Please come help out one of our own…Fred's lucky to be alive, and we're lucky to have him in our musical lives. Fred has asked me and Julija to sing his favorite song our ours, "Killing the Blues", and look for Smitty West swag in the silent aution. For more info and to make a donation: http://fredschmittmusic.com/ ____________________________________________________ Happy Thanksgiving! I am very happy to be returning to Lebanon next week to celebrate the successful completion of our plan to deliver twelve landmine detection dogs to the Lebanese people. These valuable animals were secured in response to the request of General (now President) Michel Sleiman in November, 2007. These hard-working dogs have been purchased in Europe, trained in Bosnia and Texas, and recently delivered to the Lebanese Armed Forces Landmine Action Center, where they will be working under the guidance of highly-trained dog handlers. This will help the continuing work of clearing land throughout Lebanon of landmines and unexploded ordnance… restoring hope to people whose lives have been disrupted by these remnants of war. Thanks for these efforts go to The Marshall Legacy Institute (www.marshall-legacy.org) and generous donors, including Rotary Clubs, Girl Scouts, American businesses, and private donors. Representatives from this donor group will be joining me on the first part of my trip. It is with a personal note of gratitude that I thank family and friends who have sponsored two special dogs among the twelve. One is named "Harry" in honor of our son who passed away in February of this year. The other dog, "Hardini" is named in honor of my grandfather's great uncle, the Maronite Saint Nimatullah Kassab Al-Hardini. Efforts will continue beyond mine clearance, as proceeds from our fund-raising efforts are also being used to: • Provide victim assistance for people who have been injured by mines, especially children • Help educate mine-affected communities about the dangers of mines • Provide rehabilitation assistance to help communities recover when mine fields have been cleared I am pleased that my wife Betsy and my cousin Tom (Kassab) Golden will be with me during my extended stay, during which I hope to have a chance to visit with all of my Lebanese friends who I have met during the past few years of this project. As a tribute to the love and generosity shown by so many, I wrote, sang, and recorded a song dedicated to mine action in memory of my grandfather, Isber Kassab. You can hear the song "Apple Tree Stands and Waits" and watch the video I produced at this LINK There are scenes of mine dogs working in Lebanon in the video, as well as views of the (still- contaminated) minefields of my family's village, Beit Kassab, near Hardine. I love you all. ____________________________________________________ Happy November. It was a great crowd at my cd release concert where we raised some dough for landmine victims. Thanks to all.... The Smitty West band: Jim Monahan, Scott Luedke, Bob Nichols, and Julija (Sandgirl, Wasilla Girl) Zonic also to: Roger....lighting Paul....sound Shane....production Betsy...cd sales Ramiro....catering ____________________________________________________ Wasilla Girl now has over 13,000 views! Holy Smokes!CLICK HERE TO HEAR Thanks for listening!
February 13, 2012
Smitty and Julija are SO happy to be releasing our Leonard Cohen Tribute album this week! You can hear samples and buy it here:
May 2011 Hi everyone. Lot's of music coming up. Visit the calendar section to see where to find me. Smitty's putting together some bands for musicals, patriotic events, dance parties....and of course singing with Julija regularly. We're in the studio now recording both a Leonard Cohen cover album, and a new record of originals. Should have both done this year. Ojai Songwriters are going strong...we love you all. We meet the first Monday of each month. Drop us an email for more info. Euterpe Farms Music Events: Watch the Calendar....usually the 2nd Tuesday of each month. Rockin' It Old School...Seniors Chorus Group...if you're over 60...meet at the Gables Of Ojai Every Wednesday at 11am with Smitty and Julija. Smitty's now the musician for St. Andrew's Episcopal Church in Ojai. If the spirit moves you...Sundays at 10am. The New Libbey Bowl Opens on June 5 with Day Of Music. Smitty's all over it! Festival season coming up...watch the calendar. ____________________________________________________ Oct 2010 Lot's happening....Every Friday at Il Giardino with Julija, Songwriters Anonymous, Ojai Day...Smitty's also working with Theater 150 in Ojai, Ventura College, Rotary, Marshall Legacy Institute, Ojai Merchants, Ojai Film Festival. Life is beautiful in Ojai, and everywhere. Smitty says, "Live in the moment. Don't dredge up the past. Don't fear the future. Music comes through you not from you...in fact, you don't own anything." If you are over 60, or know someone who is over 60...that likes to sing...Theater 150 and The Gables of Ojai are sponsoring "Rockin' It Old School," a hip seniors singing group that meets Wednesday mornings. Directed by Julija Zonic with Smitty as chief bottle-washer. Just drop a message to fifthdementia@smittywest.com ___________________________________________________________________________ Aug 2010 Great summer/fall lineup. Catch Smitty and Julija regularly on most Fridays at Il Giardino's. Also, look for Smitty at Burning Man in September, the Village Jester, and at the regular Euterpe Farms music events. Check the calendar for details on all performances. Julija and Smitty are soliciting original music from local songwriters to perform. We're allready doing some from Mark Solomon, Doc Murdock, Richard Kaller, and Robert Shelor, all members of Ojai Songwriters Anonymous. Find Smitty on facebook...he's pretty obsessed with his adoring fans! ________________________________________________________ Happy Spring 2010!...lots of shows around town, including a regular Friday night at Il Giardino Restaurant. See the Calendar for dates. My Facebook page is reallly active, so if you are a FB-er...friend me and stay up to date. ______________________________________________________ Happy Holidays! Busy time performing holiday music for some parties, etc..but I've tried to put most of my public appearances on the calendar. In the studio working on my next cd...and doing a lot of music with Julija. We're co-writing some stuff...come hear our first dance song, "Zip Me Up" on the music page....and stay tuned...as the Ojai OCD (Ojai Community Dance) folks are choreographing as I type! It's the 20th anniversary of the Ojai Mardi Gras and as reigning king and queen, Smitty and Betsy have a lot of royal responsibilities...well...I guess we get to wave our sceptors and accept adoration....that's sort of a responsibility. February 13th is the date of the celebration, and BRASIL! is the theme. Happy Holidays! ____________________________________________________ Happy Fall, my friends! I've just returned from a tour of the former Yugoslavia…the Balkan peninsula. I visited the countries of Bosnia and Herzegovina, Slovenia, and Croatia. This was part of my continued humanitarian peace work to help eliminate landmines and assist the victims of conflict in post-war countries. For details on my trip, see my facebook page www.facebook.com/smittywest. You can signup and become my friend or just find the notes section and read about the trip. I'll post my final comments on my trip at the bottom of this message. Regular Friday Gig at Il Giardino Restaurant October is busy! I've been asked to return for a regular Friday gig with the beautiful and talented Julija at Il Giardino Restaurant in Ojai. So until the fans stop coming, or we need a bigger place…you can hear us at 7:30pm every Friday night. Yummy, reasonable food, some new music, and a beautiful sunset. Ojai Day Celebrate Ojai Day…and hear Smitty and Ojai Songwriters Anonymous at the Fountain stage at 11:45am on October 17th Euterpe Farms Rest Space During the Summer, we've been having a regular concert at the windmill on my farm. Next one is Wednesday October 7th at 5:30pm. See my calendar section for details. Music and farm tours are free. Refreshments and gourmet Lebanese food by Abe Karkenny available for a modest fee. New Song to Harry I have about 2/3rds of my next cd finished, but I decided to pre-release a tribute song to my son, Harry, who passed away in February, 2008. I made a video with the early release that you can hear on youtube here: https://www.youtube.com/watch?v=JEVqfh0aSgA My Final Thoughts on my Balkans Trip I've just returned from 10 days in the Balkans as part of a landmine action delegation…Bosnia, Slovenia, and Croatia. After the fall of the Berlin wall and the communist regime in the USSR, Eastern Europe underwent unprecedented changes as people discovered almost overnight that personal liberties and social systems would meet head-on in various experiments in governance. Unfortunately, in the former Yugoslavia, ethnic nationalism became a fiery catalyst as violence broke out among people who had previously lived together peacefully. The same week that the world's attention was focused on the US led liberation of Kuwait, the first shots were fired in Croatia as we were watching cable TV coverage of OUR war . For two years, the world stood idly by as some of history's most horrific violence, war crime, and genocide took place. These people look like us, are educated like us, worship or don't worship like us, had a vibrant economy…how could this happen? I had the fortune to participate in this trip with some of the world leaders of government, military, and humanitarian assistance, so I heard the story of this recent violence and it's resolve from the people who architect-ed the international community's response. Together, we're clearing some minefields, bringing war criminals to justice, building homes for communities displaced by war, and providing medical and rehabilitative care for war-injured civilians. Last week, I met and exchanged banners with the Olympic Champion Sarajevo Phantoms Volleyball team. I walked into the gymnasium where they were practicing. The net was set at only about 5' from the floor, because the players were sitting on the floor…every one of them had lost at least one leg to a landmine. These were young men in their 20s and 30s…this means that they were children when they stepped on mines in the 1990s, not soldiers. They were Serbs. They were Bosniaks. They were Croats. They were survivors. They all looked the same, and they were all competing intensely in healthy sports competition that could not be matched by any Pac 10 football experience. Later, as I left the gym, weaving my way through the maze of thrown-aside leg prosthetics that littered the sidelines, I was thinking about war. Thinking about why. Wondering if this could happen to us? What is our role in all of this? I don't know if I'll ever figure out the answers…but I know that I'm thankful that this war didn't happen here to us, but wonder if it could. I'm thankful that as service-minded people, there IS something we can do and are doing to help those whose lives and bodies have been torn-apart., and I am hopeful that through ethical and mindful behavior, we can try to model our lives in a way that our children will see, and hopefully build a more peaceful, understanding world.. ____________________________________________________ Smitty West Summer News http://smittywest.com/music.html The sun is high. The globe has warmed. The birds have nested, the honeybees swarmed. Oh Yankees and desert dwellers, be forewarned. We're awesomely and totally Californed. Greetings from somewhere in the sky…"five miles high and falling fast in love with your sweet smile…" but the flight attendant is some corny-looking, freckle-faced dude, not my "Lady Of The Aisle." Well, maybe on the Newark-LAX connection… NEWS AND SHOWS UPCOMING Live June and July are party months…lots of private gigs, but we're heading into a full month of hot August nights in Ojai. Catch Smitty performing under the moon and stars every Friday night in August at Il Giardino Restaurant in Ojai. Show time is 7:30, in time for a pink moment and some music, new and old…and fresh pasta that'll knock your socks off. By popular demand, Julija will be the beautiful voice and face in front as we offer some original new songs, and some new cover duets by Coldplay, The Beatles, Randy Newman, and Rod Stewart. Euterpe Farms Free Open-Mic under the oaks Thursday, August 6th 5-8pm The third in the series of Euterpe Farms (Smitty's farm) Free Open-Mic Concerts will feature members of Ojai Songwriters Anonymous performing wonderful live music under the oaks at the Euterpe Farms Roadside Tienda and stage. Smitty will be performing and hosting the event which will include fresh fruit and vegetables from the farm, permaculture/native plant tour, and refreshments. In The Studio Smitty continues to pile up new material to populate his next CD. If you thought the first cd, "Your World" was eclectic…get ready for blues, dance, rap, and rock! As always, Smitty will make you laugh, and make you cry. Smitty is putting the finishing touches on a new love song created using fragments of poetry from the ancient Greek poet, Sappho. The Quest Smitty's dear friends at the Monica Ros School have created a wonderful little musical play called "The Quest." It's a story of a family of Native American mermaid children (yeah, that's right) who fall into a magic lagoon and discover their hidden virtues. You can hear it in its entirety (12 minutes, three songs) at http://smittywest.com/music.html Words and music are by Julija Zonic and Julie Hamann, and the story, in part, written by the kids at the Monica Ros summer music program. It was arranged and produced by Smitty at his personal studio, Euterpe Studios, so we're real proud! Ojai Band Concerts Every Wednesday night in the summer at Libbey Park in Ojai, Ojai's own wind symphony performs a free concert of wonderful music in a small town setting that will make you cry. This coming Wednesday, July 29th, will feature Smitty and his trusty blond lab Nilla, leading the famous "balloon parade." Come for a great slice of Americana, Ojai-style. ____________________________________________________ June/July 2009